When Is It Time To Replace Garage Door
When it comes to garage doors, homeowners never really know when to consider replacing them. Garage doors do not typically have a set timeline. Each home is unique with the type of garage doors that they have. It can be rare that you will need to change your garage doors over the period that you own your home. However, when you get ready to sell your home, replacing your garage doors is a great idea to increase your home's value and aesthetics. When is it time to replace a garage door? Safety concerns or lost energy from the home, and obvious signs of damage, you should replace them.
Let's take a look below at when it is recommended that you replace your garage doors.
Why Should I Replace It
Knowing when to replace your garage door is important for homeowners. In most cases, homeowners will make a change when they are looking for an aesthetically pleasing upgrade. Let's take a look below at some top reasons to replace a garage door.
Upgrade – as time goes on technology gets better. That is no different from the materials of a garage door. Enhancements are being made on a yearly basis and it is a great idea to upgrade your older door. This can save you on maintenance and repairs over time.
Safety – if your garage door is not able to be locked, then you will need to replace it. Always make sure that your garage door has the newest safety features. This will protect your family and your investment.
Selling – if you are looking to increase the value of your home, replace your garage doors with a set that adds curb appeal. In most cases, a new garage door can increase the value of your home by 90 percent. They have a great return on investment ratio.
Aesthetics – purchasing a new garage door adds curb appeal and enhances the aesthetics of your home. There are new colors and designs available to homeowners who are looking to make this upgrade.
Energy-efficiency – upgrade your garage door to one that has insulation built in. This can help you regulate the temperatures in your garage and help reduce your electric bill.
How Long Do They Last
Garage doors are one of the areas of the home that typically last a very long time. They are one of the most functional items in your home. Let's take a look below at when a garage door might break down over time.
Climate – as temperatures change in your area from one extreme to the next, this could affect the longevity of the doors. Understanding the materials that the manufacturer used to build your garage door will allow you to clean and maintain the door properly.
Maintenance – make sure to lubricate and oil up your garage door parts. In order to keep the door functioning properly, it needs to be maintained. Replace all rusted parts and clean all dirt and debris off the door.
Inspect it – in order to maintain it properly, you will want to inspect the garage door(s) monthly. Homeowners will open and close their garage door(s) roughly 1,500 times a year. This type of wear and tear usage could require replacement parts.
Quality – make sure that the garage door company installed your door(s) properly. Cheap materials will bend and break a lot quicker than a higher-quality garage door. Check with the builder to ensure that they aren't installing a cheap brand of garage doors.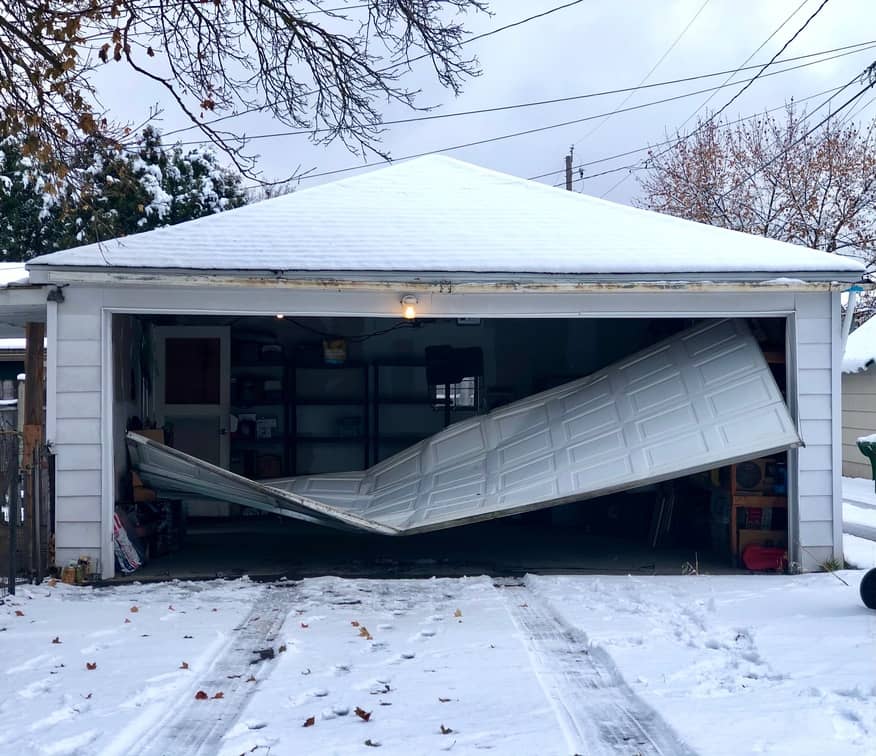 What Is The Best Preventative Maintenance
The moment you start hearing your garage door make noises or appear to struggle to open and close is the time to conduct maintenance. If you fail to maintain the garage door properly, you could end up with a very expensive replacement bill. Maintain the following items of a garage door to preserve the longevity of the door.
Tighten the hardware – walk around the garage door and check on all of the bolts that are associated with it. As the vibration of the door occurs, the nuts and bolts can become loose. Make sure to check them for tightening.
Pulleys and Cables – always check for frayed items. A cable can become frayed over time as it rubs and wraps around itself and the pulley. If the pulley or cables are damaged, you will definitely notice an issue with your door.
Door balance – sagging will occur to your garage door if it becomes unbalanced. Once crooked, the door becomes very difficult to open and has a lot of stress placed on it. This is likely due to broken springs or torsion springs.
Track and rollers – lubricate your track and rollers on a regular basis. This keeps the track smooth and easily allows the rollers to rotate so that the door can open and close. Wipe down your track to remove any dirt and debris.
How Much Does It Cost
The national average cost for a new garage door can range from $500 to $5,000. This cost varies based on the style of the door, the size of the door, whether it has windows in it, and the other various materials used. Because garage door manufacturers offer a large variety of choices in style and color, the cost can vary greatly.
Other Recommended Maintenance
Now that you know when to replace the garage door, there are some areas to look at for maintenance.
If you are building a home or buying a home, you want to make sure that the garage outlets are GFCI. GFCI-rated outlets are required for the garage and garage door openers. This is especially true for garage outlets that are at or below ground level due to flooding.
Another area is the HVAC. Unfortunately, sometimes we have to replace the HVAC. If we are lucky, it is only repairs that need to be made. There are things to consider when replacing the HVAC and these are the age of the unit, repair costs, maintenance, and energy efficiency to name a few.
Lastly, if you are looking to add a garage to the house and are not sure about space, take a look at a tandem garage. A tandem garage is a long and narrow garage space that allows two cars to be parked, one in front of the other. However, you may get tired of parking cars one behind the other. This type of garage is not cheap so think it through before making the investment.
.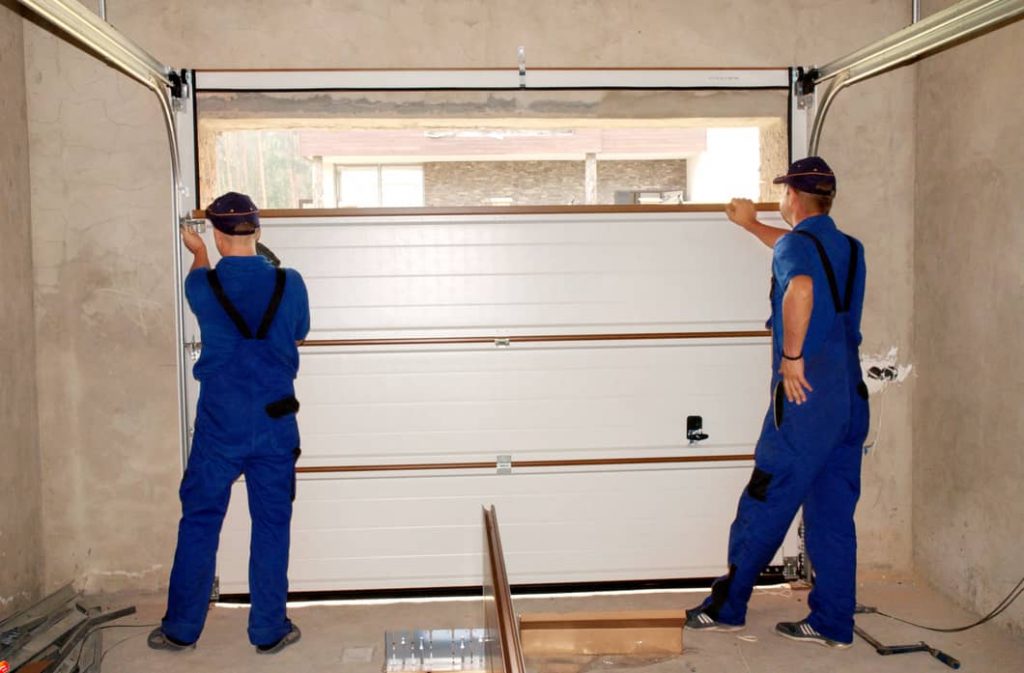 When Do I Call A Professional
If you are needing to replace your garage door(s) for any reason, make sure to call a reputable professional garage door installation company. They will be able to offer you various styles and colors of a new door. Although it might seem easy for a homeowner to replace their own garage door, it is best to call on professionals. This will save you time and money. If you aren't sure who to call, reach out to your local home inspection team. They can inspect your garage doors and garage during a full home inspection. Also, they can recommend a reputable local garage door installation company.
Conclusion
Due to the longevity of a garage door, it is rare that you would replace one. However, if you live in areas that have extreme weather conditions, it is highly possible that you could replace your garage door(s) due to storm damage. Always remember that various materials will expand and contract in certain hot and cold temperatures. So, if you live somewhere that experiences such variations in the temperature, be prepared to potentially replace your garage door. If you have any issues with your garage door and aren't sure what to do. Call on your local home inspection team for a full inspection of your door(s). Reach out to Liberty Inspections to inspect your garage door during a home inspection in the Western, KY, Fort Campbell, KY, and Middle Tennessee areas.
https://liberty-inspections.com/wp-content/uploads/2022/09/garage_doors_25.jpeg
798
1205
Judson Faust
https://d39oyu4lp7snwz.cloudfront.net/wp-content/uploads/sites/32/2019/07/22172036/liberty-inspections_logo-crop-300x158.png
Judson Faust
2022-09-08 10:48:34
2022-09-13 13:24:16
When Is It Time To Replace Garage Door